Rick Collins and Alan Feldstein to Attend Supplyside West
Rick to Present on Issues Facing the Dietary Supplement Industry at October 8th Workshop on "The Business of Sports Nutrition"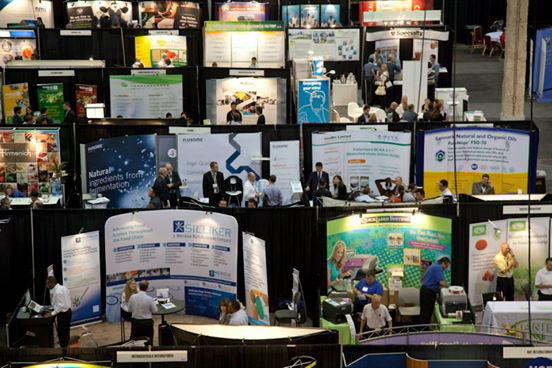 Rick Collins and Alan Feldstein will be headed to SupplySide West in Las Vegas from October 6th – 8th, where they will be meeting with industry professionals and attending what has become the world's leading ingredient and solutions trade show. In addition, Rick will also once again be a presenter at this year's SupplySide West – where he will be offering his industry insight and experience in the workshop "The Business of Sports Nutrition" being held on Saturday, October 8th.
This year's SupplySide West, which features more than 1,000 exhibitors and 120 hours of educational programming, will be attended by more than 14,000 ingredient buyers and suppliers from the global dietary supplement, functional food, beverage, personal care and sports nutrition industries. It will be taking place from October 4th – 8th at Mandalay Bay in Las Vegas, bringing together decision makers and industry leaders from around the world to address some of the biggest issues in the dietary supplement and sports nutrition industries.
Rick's workshop, "The Business of Sports Nutrition", will take place from 8:30 a.m. until 11:30 a.m. on October 8th. Rick selected and coordinated the co-speakers for the workshop, which will provide insight into some of the key areas of differentiation between sports nutrition and the larger natural products industry. Attendees will learn strategies to successfully navigate doing business in the unique sports nutrition arena, focusing on ingredient choice and sourcing considerations to ensure the safety/quality of ingredients, distribution channel options, and branding and marketing strategies to reach the right consumers. Rick will be speaking on unique sports nutrition industry legal concerns, providing information to help ensure that companies adhere to all current legal and regulatory guidelines. Other speakers at the workshop are Eric Hillman of Europa Sports, April Violet Jacobs of Inner Armour, Alan Roberts, M.Sc., of Nutrition Innovation, Inc., Shawn Wells, MPH, RD CISSN, FISSN of Zone Halo Research and Richard K White, Jr. of Sportika Export Inc.
For more information about this year's SupplySide West event, Rick's Sports Nutrition workshop and registration details, click here: http://west.supplysideshow.com/. In addition, if you are planning to attend this year's SupplySide West and would like to arrange to meet with Rick and Alan to discuss any questions you may have surrounding legal and regulatory issues in sports nutrition or natural products, call us at 516-294-0300 to set up an appointment to meet with us while in Las Vegas, or email Rick anytime at rcollins@supplementcounsel.com to arrange a time to talk.
Hope to see many of you in Las Vegas – please make sure to seek us out to say hello!