If you have a legal matter or question surrounding dietary supplement law/FDA law, or are faced with an FDA Warning Letter or possible supplement recall, you need experienced counsel, straight answers and prompt attention.
Dietary Supplements
Are all your product names and other company intellectual property protected by trademarks?
How We Can Help >
Functional Foods
Do you have sufficient studies and research to back up your claims?
How We Can Help >
Sports Nutrition
Do you have proper licensing and manufacturing agreements in place?
How We Can Help >
FDA Investigations
Could you survive an FDA investigation of your products, your labels or your advertising copy?
How We Can Help >
Supplement Emergencies
Have you been served with a Class Action suit?
How We Can Help >
Collins Gann McCloskey & Barry PLLC (CGMB) is a law firm dedicated to providing experienced counsel in dietary supplement law to clients in the health, fitness and dietary supplement communities. With recognized authorities in sports performance supplements and FDA law, FTC law, and other regulatory, advertising and marketing law, CGMB offers a powerful bi-coastal team providing a variety of legal services to a wide range of dietary supplement companies -- from start-ups to long-established members of industry.


Our proven results in helping companies follow all FDA compliance protocols in the supplement industry is fueled by our longtime leadership in the health, fitness and sports nutrition industries. We understand the issues and challenges facing the industry because we are part of the health/fitness/dietary supplement community ourselves. With our passion for health and fitness, our unique experience in this niche area of the law, and our overriding goal to keep dietary supplement companies out of trouble by ensuring that they adhere to all current FDA/FTC regulations, we work every day to help our clients stay ahead of the curve in the ever-changing and complex area of dietary supplement law.

We do what we do because our goal is to help today's professionals in the dietary supplement and sports nutrition industries continue to offer safe and effective products. We do what we do because we have valuable legal insight that has helped many companies in the industry ensure FDA compliance and avoid legal problems. We do what we do because, like our clients, we believe in the tremendous value of dietary supplements and sports nutrition products. Most importantly, we do what we do because we know that now, more than ever, it is critical for companies to ensure that they are following all protocols when it comes to FDA compliance in the supplement industry, as well as be aware of FDA enforcement issues and the importance of 483 Inspections and 483 Responses in potentially avoiding FDA warning letters for supplement companies.

Whether you are seeking to take proactive steps to ensure dietary supplement FDA compliance, or are concerned about the potential of a dietary supplement recall based on a 483 Inspection or FDA warning letter, you need dietary supplement lawyers experienced in the issues facing today's supplement companies. You need a dietary supplement lawyer familiar with FDA issues … and experienced FDA counsel that can help ensure that your products meet all current, and future, FDA requirements for dietary supplements. Our dietary supplement lawyers can help you navigate your company through today's most critical issues in dietary supplement law and FDA/FTC compliance requirements.

If you have a legal matter or question surrounding dietary supplement law/FDA law, or are faced with an FDA Warning Letter or possible supplement recall, you need experienced counsel, straight answers and prompt attention. Call the dietary supplement lawyers of CGMB, at 516-294-0300, today to discuss how we can help in all aspects of dietary supplement law. We may be reached via facsimile at 516-294-0477 or by email at [email protected].
Latest News
6
Jul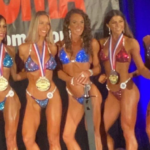 The weekend of June 27, 2020, our Of Counsel attorney, Shannon Montgomery, Esq., competed at the NPC Oklahoma Championships in the Bikini division. This was one of only two national qualifying NPC shows held in...
5
Mar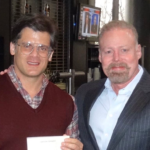 Once again, Rick Collins will be attending the upcoming Arnold Classic in Columbus, Ohio, taking place this year from March 5 – 8.  Although the Expo and trade show have been postponed this year due...
What People Are Saying
After two years of having a criminal case hanging over my head, yesterday it was over. Rick Collins and Phil Nash were an amazing team that put in a lot of time on my case and it paid off. I won't discuss it but it was jaw dropping.

When I first met Mr. Collins I was put instantly at ease. His knowledge and calm confidence of my situation was a huge stress relief. There is simply no one who is better qualified to handle my situation. Mr. Collins has my complete trust as my attorney. He is very personable and exudes genuine confidence. I know I am in the best hands possible.  I will absolutely recommend him!!

I own and operate a sports nutrition dietary supplement company, so I chose to retain Rick Collins and the SupplementCounsel.com team for my legal and regulatory needs. They know everything there is to know about the industry, the laws governing it, and the biggest areas of risk. Rick and his team's stellar reputation is known industry-wide, and I'm happy to say that I benefit from it. In fact, when I was having an issue getting into a potential distributor's chain of stores, I mentioned that I retained Rick Collins and his colleagues and I received an application ten minutes later. The industry is changing. You'd be crazy to launch a supplement brand without having the lawyers at Supplement Counsel on retainer. They're the best.