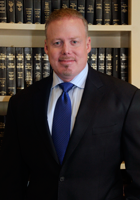 Partner
138 Mineola Blvd.
Mineola, NY 11501
Phone: 516-294-0300
Fax: 516-294-0477
Email: rcollins@cgmbesq.com
Rick Collins, Esq., is an internationally recognized legal authority in the field of sports nutrition, bodybuilding supplements and performance-enhancing substances. He is a partner in the law firm of Collins Gann McCloskey & Barry PLLC in New York.
General Counsel to the International Society of Sports Nutrition
Contributor of chapters to two textbooks on sports nutrition
Frequent contributor to various health and fitness publications
Monthly columnist for nationally circulated Muscular Development magazine and has served for years as a member of their Advisory Board
Official legal advisor to the International Federation of BodyBuilders (the IFBB, formed in 1946, currently has 173 affiliated National Federations and is recognized by over 90 National Olympic Committees)
His practice and accomplished career have been profiled in periodicals as diverse as the prestigious New York Law Journal and the popular MuscleMag International
Interviewed as a legal authority in the film "Bigger, Stronger, Faster*" (2008) and on national television talk and news shows, talk radio interviews and by countless online and print publications, including USA Today, ESPN.com, The New York Times, the Washington Post, the Los Angeles Times, the Village Voice, the Salt Lake Tribune, Newsday and Reason magazine
Author of "Legal Muscle: Anabolics in America"
Co-author of Alpha Male Challenge (Rodale Press, Sept., 2009)
A former Nassau County Assistant District Attorney, Rick has been awarded the prestigious Martindale-Hubbell "AV-rating" for his keen legal abilities and ethical standards (AV-rating), and he is listed in the Bar Register of Preeminent Lawyers. He is also a nationally Certified Strength and Conditioning Specialist (NSCA-CSCS).
Rick is admitted to practice in the State courts of New York, Massachusetts, Pennsylvania and Texas, in the courts of the District of Columbia, and in various federal courts. He was honored with the 2001 President's Award of the Nassau County Bar Association. He works on the Executive Committee of the Criminal Justice Section of the New York State Bar Association, and has testified regarding criminal justice issues before the Council of the City of New York on behalf of the 60,000 members of the association. He is a past president of the Criminal Courts Bar Association of Nassau County and an officer or member of numerous other state and national professional organizations including the National Association of Criminal Defense Lawyers (Life Member), the New York State Association of Criminal Defense Lawyers and the New York State Defenders Association.
He is an annual faculty member for the National Institute of Trial Advocacy, having served as Team Leader. He is on the Adjunct Faculty of Hofstra University Law School. He has appeared as a legal commentator on the nationally televised NewsTalk Television Network, and frequently lectures on trial practice and criminal law issues.
Rick was elected to Phi Beta Kappa as an undergraduate at Hofstra University. After attending law school on a full academic scholarship and being named to the Law Review, he was admitted to the New York Bar. Rick is a past Editor-in-Chief of the Nassau Lawyer, the journal of the Nassau County Bar. To learn more about Rick, please go to www.rickcollins.com.