Dietary Supplement Criminal Investigations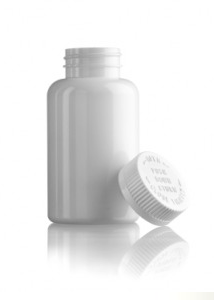 New Product Introduction
Dietary Supplements are a multi-billion dollar industry, catering to millions of consumers nationwide. With more Americans looking to dietary supplements to help improve their health and fitness, supplement companies strive to meet consumer demand by introducing innovative new products that are safe and effective as well as improving on the efficacy of existing products.
Food and Drug Law (FDA)
With innovation comes the need to protect it from legal or regulatory threats, and to ensure that all innovations comply with applicable Federal laws and regulations. This should be the first step before a product is introduced to the supplement market.
Manufacturers are subject to many new policies and procedures, which affect quality control testing and record keeping, as a result of the new GMP's for nutritional supplements. The well publicized cases of contamination involving food and supplements have not only garnered attention from FDA, but have placed greater emphasis on ensuring that quality control procedures are followed through inspections and random testing.
Intellectual Property
Intellectual property issues are an important consideration for dietary supplement companies, including patenting ingredients and formulas, avoiding infringement of existing patents and registering trademarks for product names.
If the product contains a New Dietary Ingredient, companies must determine whether a 75-day premarket notification is necessary and what documentation must be submitted, or instead whether the ingredient meets the criteria of being found in the food supply as an article used for food in a form in which the food has not been chemically altered and a DSHEA substantiation package should be prepared.
Dietary Supplement Claims
The next stage is determining what claims can be made about the product or ingredient. Clinical studies provide a helpful basis for developing these claims, but it is important that the study be peer-reviewed and designed to stand up to scrutiny. Substantiating dietary supplement claims are an important issue that affects manufacturers, distributors and anyone marketing supplement products. Developing appropriate structure / function claims and filing for qualified health claims are critical to marketing these products to consumers.
In addition to general business advice, some of the many services the law firm of Collins Gann McCloskey & Barry PLLC offers to our clients include: