Red Bull and False Advertising Claims: What Impact Will the Red Bull Settlement Have on Labeling/Marketing of Functional Foods, Supplements, and Beverages?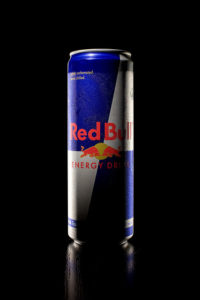 As lawsuits against food, dietary supplement, and beverage companies for false advertising claims appear to be on the rise, perhaps none has made more headlines than Red Bull and the company's just-announced $13 million settlement in response to a class action lawsuit surrounding false advertising claims. Advertising is a complex part of marketing and is usually aided by lead generation to target potential customers. If you're unsure what this is all about, visit https://www.salesforce.com/products/guide/lead-gen/ for more information. The complainants in the lawsuit are challenging the company's claims of the drink's ability to "give you wings" – noting that Red Bull was "misleading customers" by making claims about the "functional beverage" – and that studies show that energy drinks have the same benefit and are no more effective than the average cup of coffee.
Instead of taking on the massive costs of defending this case, Red Bull chose to settle it without admitting fault – agreeing to a $13 million settlement with consumers, and giving consumers who feel like they should be reimbursed for these "false claims" the opportunity to get their money back (at least $10 worth, that is – or $15 worth of Red Bull products.) Since the settlement has not officially been approved yet by the U.S. District Court for the Southern District of New York, and since reports are now highlighting that due to the magnitude of people expected to file claims, the $13 million settlement might actually translate to far less per person when divided by millions of consumers, it remains to be seen how the Red Bull false advertising claims case will play out in the months ahead.
This case has brought the issue of functional food, dietary supplement, and beverage labeling and false advertising claims into the spotlight, but it's important to look at the specifics of this particular case. The term "Gives You Wings" is an unquantifiable, slogan-like phrase; however, plaintiffs (and plaintiffs' counsel) transformed that phrase into a claim meaning that "Red Bull is stronger than a cup of coffee."
Were consumers really misled by the phrase "Red Bull Gives You Wings" – or is this the case of an advertising slogan transformed by plaintiffs' counsel (a law firm that stands to gain close to $5 million in attorney fees) to be an actual claim? The Red Bull case is certainly an interesting and unique example of the crackdown on food, supplement, and beverage false advertising claims – but hopefully it is not a sign of things to come when it comes to the labeling and marketing of functional foods and dietary supplements.
Now, more than ever, it's critical for those in the dietary supplement, functional food, and beverage industry to ensure that their advertising/labeling/marketing meets all FDA/FTC regulations. If you have any questions about the law surrounding current guidelines and regulations, or to ensure you are complying with all current regulations for dietary supplement, functional food, and beverage advertising and marketing, call us 24/7 at 516-294-0300.