David Torreblanca Featured in Natural Products Insider
CGM&B Associate Addresses Ensuring FDA Compliance through Creating Proper Claims on Supplement Labels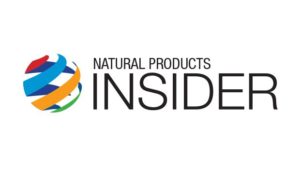 David Torreblanca, an associate at Collins Gann McCloskey & Barry concentrating in the area of supplement law, recently had an article published by Natural Products Insider, addressing the issue of crafting proper claims for dietary supplements.  The article, "Constructing a Proper Structure/Function Claim," provides an important and timely overview of current law surrounding what you can claim on a supplement label — providing insight into the types of label claims that marketers may make about dietary supplements and how supplement companies today can ensure that their labels are in compliance with all current FDA/FTC regulations in the supplement industry.
Noting that the FDA regulates supplements as foods rather than drugs and pointing out that FDA law generally prohibits supplements from bearing claims that would appear on drugs, David points to the danger of supplement companies facing regulatory action as a result of claims that are not worded properly or which are inadequately supported.  He provides important insights into the three main types of label claims that supplement marketers may make about their products: structure/function claims (and related disease claims), health claims and nutrient-content claims.
In addressing these three types of proper label claims in the supplement industry and what supplement companies today can claim on a supplement label, the article goes into important details about structure/function claims — with examples of wording for supplement labeling that may be both FDA/FTC compliant and wording that may invite regulatory action.   The article also discusses steps supplement companies must take in order to adequately substantiate their claims.  Pointing out that FDA and FTC share jurisdiction over ensuring supplement claims are truthful and not misleading, the article also addresses the FDA/FTC standard of "competent and reliable scientific evidence" surrounding claims — including developments surrounding FTC's position that "the standard requires at last two randomized and well-controlled human clinical trials (RCTs)."  David also notes that the area of substantiation is still evolving, pointing to the two recent decisions in POM Wonderful LLC v FTC and the U.S. v Bayer Corp, surrounding "competent and reliable scientific evidence" and drug-level clinical trials.  He further points out that although both decisions are "a promising step towards a more flexible substantiation burden, they do not excuse inadequate substantiation" — and that in order for supplement companies to ensure that they are in full compliance with current regulations, they should, at a minimum, "gather all their evidence, studies and research into a substantiation dossier, and should consider having the dossier evaluated by an expert in the industry.
As dietary supplements continue to be under tremendous scrutiny and as FDA/FTC compliance in the supplement industry continues to be a topic of growing importance, David's article offers important, and timely, insight for today's supplement marketers.  To read the full article, click here:   http://www.naturalproductsinsider.com/articles/2016/01/constructing-a-proper-structure-function-claim.aspx.   As always, if you have any questions about current FDA/FTC regulations in the dietary supplement industry and ways to ensure compliance in the marketing of dietary supplements, contact us at 516-294-0300 or email us at RCollins@supplementcounsel.com.