Claim Substantiation Post-POM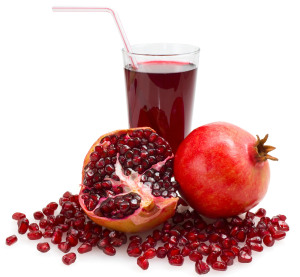 Do you now always need at least two randomized and well-controlled human clinical trials (RCTs) to substantiate your claims? We may have an answer from the U.S. Court of Appeals for the D.C. Circuit, which in January 2015 issued its highly anticipated opinion in POM Wonderful, LLC v. F.T.C.
First, the bad news, at least for POM: The D.C. Circuit court largely upheld the Federal Trade Commission's January 2013 ruling, which found that POM violated the FTC Act and prohibited POM from making health-related claims without competent and reliable scientific evidence. The court ruled that the Commission's finding that a number of POM ads contained misleading information in violation of the FTC Act was supported by "substantial evidence." The court pointed to POM's cherry-picking of the science it used to support its claims, incorporating favorable studies into its advertising while failing to acknowledge studies that run directly counter to the advertised results. Similarly, the court noted POM's failure to address the limitations of the studies it used to support its claims.
Now, the good news: While the court's opinion mostly upheld the Commission's order, the court overrode the Commission on one key point—the requirement that POM support disease claims with two RCTs. The court ruled that FTC may require one RCT to support such claims, since it has a "substantial interest" in ensuring the truthfulness of advertising and it sufficiently demonstrated that requiring an RCT was "not more extensive than necessary to serve . . . the interest in preventing misleading commercial speech." However, the Commission failed to adequately "justify a categorical floor of two RCTs for any and all disease claims." The court held that requiring two (costly) RCTs to substantiate a claim could keep marketers from advertising—and reduce consumers' access to—truthful information. However, the court was careful to note that while FTC could not justify the two-RCT requirement in this case, it is not necessarily barred from imposing the requirement in other circumstances.
So how does the POM Wonderful decision affect the claims a supplement marketer may make about its products? First, after the decision, FTC may retreat from its blanket policy of requiring two RCTs for many health-related claims. Since one court found that the requirement does not meet constitutional muster, FTC may instead require just one RCT in future actions. Second, while all claims must be substantiated, the POM Wonderful decision suggests that supplement marketers may avoid a requirement to support such claims with even one RCT by providing an effective disclaimer or disclosure. The court found that noting results are "preliminary" or "initial" may not be effective to negate a requirement for an RCT, but that more "substantive" disclaimers may serve that purpose. Finally, while not addressed in the POM Wonderful decision, supplement marketers must know that they cannot make "disease claims"—claims that their products diagnose, treat, prevent, or mitigate a disease. In fact, POM Wonderful received an FDA Warning Letter for many of the same claims at issue in the POM Wonderful case. The disease claims that it disputes with FTC make the products "unapproved new drugs," and illegal to market, from an FDA perspective.
That claims by a company as big as POM could run afoul of federal laws and regulations highlights the complexity of this legal area. Keeping claims in full compliance with the many laws governing them can be a difficult task. Even after the POM Wonderful decision, uncertainty in the realm of claims and substantiation will continue. Getting solid legal advice from lawyers specifically experienced in the complicated area of advertising and marketing law is essential. If you have any questions about whether your claims comply with FDA and FTC laws and regulations, call the dietary supplement lawyers at Collins, McDonald & Gann, P.C.