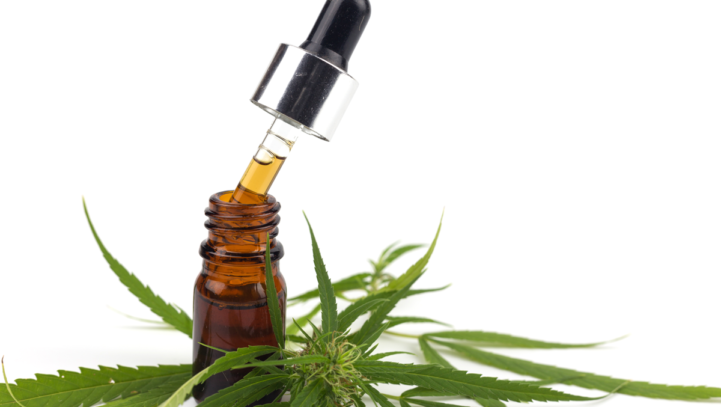 CBD Enforcement Update
Cannabidiol (CBD) has received a lot of attention over the last several years. Consumers tout the numerous benefits of CBD and often refer to it as a "miracle" supplement. However, as explained in our article "The Legality of CBD Oil in the United States: A 'High'ly Complex Issue" published in Natural Products Insider on March 2, 2018, there is an intricate web of legal and regulatory issues surrounding its sale as a dietary supplement. In addition to some of the hurdles mentioned in the March 2 article, on June 25, 2018, the FDA announced the approval of Epidiolex (the oral CBD drug manufactured by GW Pharmaceuticals, Inc.) for the treatment of seizures associated with Lennox-Gastaut syndrome and Dravet syndrome. There are benefits of using CBD oil for medicinal use, for example you can buy revita oil to assist with helping your body heal naturally. There are lots of companies who sell it for this purpose, to help you with certain medical conditions. Now that CBD is approved as a prescription drug, we may possibly see increased enforcement against those companies marketing and selling CBD as a dietary supplement or food. This is despite the fact the Canadian's have been able to buy cbd canada for a while now, as well as other countries allowing it too. There are loads of other countries that are allowing it though, because they can see that CBD can help relieve people who are in pain. f you want more information on CBD and what it can do, then you should check out these PureGreenLiving reviews on CBD here.
Without rehashing the regulatory issues addressed in the article published in Natural Products Insider, recently the FDA sent a warning letter to Signature Formulations, LLC (Signature) in part related to the company's CBD products. The warning letter, dated July 31, 2018, noted that the FDA inspected Signature's drug manufacturing facility from October 24 to November 9, 2017. The FDA's inspection resulted in a finding of "significant violations of current good manufacturing practice (CGMP) regulations for finished pharmaceuticals." Signature responded to the FDA's 483 (a 483 is issued at the conclusion of an inspection whereby the FDA lists the violations observed) on December 1, 2017. The July 31, 2018 warning letter explains that many of Signature's responses to the FDA's 483 were deficient and failed to set forth adequate corrective action procedures for addressing the CGMP violations.
Aside from the significant violations of CGMPs, the FDA took the opportunity in this warning letter to specifically address the company's manufacture and sale of products purporting to contain CBD. During the inspection, the FDA reviewed the product label for "CBD Muscle Gel." In addition, the FDA reviewed Signature's website, www.cbdtechcenter.com, where they market and take orders for the following products – CBD CreamLeaf Cream; CBD Muscle Gel; CBD Muscle Mist; Temporary Pain Relief Kit; CBD Oil 100mg, 250mg, 500mg, and 1000mg; CBD Oil Espresso flavor 100mg, 250mg, 500mg, and 1000mg; CBD Salve 50mg and 100mg; and CBD Toothpaste. FDA noted that some of these products were marketed and labeled as dietary supplements, while others were not.
Regarding the CBD products marketed and labeled as dietary supplements, the FDA began by stating, "The claims on your website establish that the products are drugs under section 201(g)(1) of the FD&C Act, 21 U.S.C. 321(g)(1), because they are intended for use in the diagnosis, cure, mitigation, treatment, or prevention of disease and because they are intended to affect the structure or any function of the body." The warning letter goes on to say that the FDA "has concluded based on available evidence that CBD products are excluded from the dietary supplement definition." The FDA's position has been well documented both on its website and in other warning letters. The FDA has repeatedly stated that CBD is excluded from the definition of a dietary supplement because CBD was not marketed as a dietary supplement or conventional food before CBD was authorized for substantial clinical investigations that were made public.
While this warning letter reiterates the FDA's position regarding CBD, it does provide some insight into the types of issues that lead to FDA enforcement against CBD. First, as noted in the FDA's warning letter, Signature had significant CGMP compliance issues. When a company is inspected by the FDA, it is vital that they respond to the FDA 483 letter in such a way that demonstrates the corrective actions that the company plans to take in order to address the FDA's concerns. Specifically, when it comes to compliance with CGMPs, the FDA is primarily concerned with consumer safety. Failure to provide an appropriate response will almost guarantee a warning letter. Second, dietary supplements cannot make any claims to diagnose, treat, cure, or prevent any disease. When companies make disease claims, either on the product label or websites, they are easy targets for an FDA warning letter. Disease claims cause dietary supplements to be regulated as misbranded drugs and/or unapproved new drugs.
So, what does this warning letter mean for companies that currently market and sell CBD as a dietary supplement? In short, from a regulatory standpoint, nothing new. The FDA has made its position against CBD as a dietary supplement clear. However, at this point we have not yet seen the FDA send out a warning letter to a company solely for selling CBD as a dietary supplement. Every warning letter related to CBD that we have seen so far has been coupled with the allegation that the company is also making disease claims, failing to follow CGMPs, or both. In some cases, we have also seen FDA warning letters address issues with THC being in the product in detectable amounts. In the future, is it possible that the FDA will target a company based solely on the fact that the product is, or contains, CBD? Sure, it's possible, as that is clearly FDA's position. But for now, making disease claims and/or failing to follow CGMPs puts companies at the highest risk of enforcement.
Jonathan (Jay) Manfre, Esq. – Jay is an associate attorney at Collins Gann McCloskey & Barry, PLLC and serves the day to day regulatory needs of its dietary supplement, sports nutrition, and conventional food clients. Jay has been extensively researching the regulatory and legal issues surrounding CBD and has become an expert in this complex area. If you have any questions regarding CBD please e-mail Jay at [email protected]
In today's regulatory climate, where FDA, FTC, state attorneys general, industry self-regulatory organizations, class action lawyers, and even individual U.S. Senators are leading a patchwork of crusades against dietary supplement and cosmetics companies, it is vital to keep up to date with the latest enforcement efforts and trends. We regularly send out emails summarizing the latest enforcement actions (opt in; we never share our subscription list, and you can opt out at any time at the bottom of each email). Please share them! Learning from others' mistakes is cheaper than learning firsthand what kinds of practices and violations lead to enforcement.
If you have a dietary supplement or cosmetics company and have any questions about your responsibilities under the law, including label claims, labeling requirements, advertising review, CGMPs, or anything else, give us a call anytime at 516-294-0300 or e-mail us at [email protected].