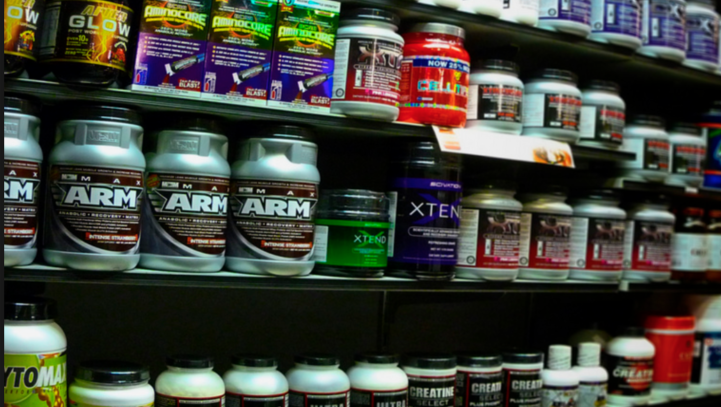 Supplement Experts Report Creatine Is Safe and Effective; FDA Warns Companies Selling "Synthetic Steroids" in Supplements; FDA Extends Compliance Dates for Nutrition Facts Final Rules
The latest top stories for the sports nutrition, dietary supplement, and cosmetics industries:
Supplement Experts Report Creatine Is Safe and Effective
Media and regulators frequently demonize the dietary supplement creatine monohydrate. Early this year, a study in Pediatrics elicited alarming press over minors' widespread access to creatine. The study and the media covering it called creatine's safety into question. Shortly thereafter, the Honorable Linda Rosenthal of the New York State Assembly introduced Assembly Bill 4712, which "Prohibits any retail establishment from selling dietary supplements that contain creatine to individuals under eighteen years of age."
So, is creatine really a public health hazard? A recent review paper published in the Journal of the International Society of Sports Nutrition answers with a resounding "no!"
CGMB's own Rick Collins, among other industry experts, published a report supporting the safety and efficacy of the much-maligned creatine monohydrate. Citing over 200 published studies, the report finds "that short and long-term supplementation (up to 30 g/day for 5 years) is safe and well-tolerated in healthy individuals and in a number of patient populations ranging from infants to the elderly. Moreover, significant health benefits may be provided by ensuring habitual low dietary creatine ingestion (e.g., 3 g/day) throughout the lifespan." Not only is creatine safe, it can assist in preventing injuries, even in adolescents.
Unfortunately, this article may not get widespread attention from the major news networks: It is hard to sell a story that a dietary supplement is safe and effective, not life-threatening, cancer-causing, or plague-inducing.
https://jissn.biomedcentral.com/articles/10.1186/s12970-017-0173-z
FDA Warns Companies Selling "Synthetic Steroids" in Supplements
FDA recently warned several companies (and issued a consumer update) for selling "synthetic steroids." The targeted compounds are:
2,17a-Dimethyl-17b-hydroxy-5a-androst-1-en-3-one (Methylstenbolone)
2,17a-methyl-5a-androsta-1-en-17b-ol-3-one (Methyl-sten)
17b-hydroxy-2a, 17b-dimethyl-5a-androstan-3-one-azine (Dymethazine)
Methyl-1-Etiocholenolol-Epietiocholanollone (Methyl-1 or Methyl-1AD)
19-Norandrostenediol (19-Nor)
13-ethyl-3-methoxy-gona-2,5(10)diene-17-one (Max LMG)
7a-Methyl-estra-4-en-3, 17-dione (MENT)
6-chloro-androst-4-ene-3-one-17b-ol (Hexadrone)
FDA writes the ingredients "are synthetic steroids and do not constitute dietary ingredients," and the products containing the ingredients are unapproved and misbranded new prescription drugs. FDA notes in a related consumer update that it "can pursue other regulatory or enforcement actions against sellers of these illegal products. However, this can be challenging, particularly when sellers operate exclusively online." An FDA representative explained "Firm names or websites often are easily changed, or products can be relabeled in an effort to evade authorities and scam consumers."
While regulatory action may be the end of the matter for the targeted companies, criminal action may also follow. FDA and/or DEA may be interested in prosecuting these companies, or other companies selling similar compounds. Further, based on the FDA warning, class action lawyers may well begin targeting sellers for falsely claiming the ingredients are dietary ingredients. It would be interesting to see the government argue these compounds are controlled substances by virtue of their alleged substantial similarity to listed anabolic steroids, under a provision of the Designer Anabolic Steroid Control Act of 2014.
https://www.fda.gov/ForConsumers/ConsumerUpdates/ucm173739.htm
https://www.fda.gov/ICECI/EnforcementActions/WarningLetters/2017/ucm561975.htm
https://www.fda.gov/ICECI/EnforcementActions/WarningLetters/2017/ucm561966.htm
https://www.fda.gov/ICECI/EnforcementActions/WarningLetters/2017/ucm562233.htm
FDA Extends Compliance Dates for Nutrition Facts Final Rules
On June 13, FDA reported it would extend the compliance dates for its Nutrition Facts (and Supplement Facts) final rules. The final rules introduce redesigned nutritional panels, reflect updated information about nutrition, change recommended consumption levels of some nutrients, and require companies to show the amount of added sugars in their products. The rules were originally set to come into effect July 26, 2018, or July 26, 2019 for manufacturers with annual sales of less than $10 million. FDA says the additional time "would provide manufacturers covered by the rule with necessary guidance from FDA, and would help them be able to complete and print updated nutrition facts panels for their products before they are expected to be in compliance." FDA has not yet announced the new compliance dates.
https://www.fda.gov/Food/GuidanceRegulation/GuidanceDocumentsRegulatoryInformation/LabelingNutrition/ucm385663.htm
In today's regulatory climate, where FDA, FTC, state attorneys general, industry self-regulatory organizations, class action lawyers, and even individual U.S. Senators are leading a patchwork of crusades against dietary supplement and cosmetics companies, it is vital to keep up to date with the latest enforcement efforts and trends. We regularly send out emails summarizing the latest enforcement actions (opt in; we never share our subscription list, and you can opt out at any time at the bottom of each email). Please share them! Learning from others' mistakes is cheaper than learning firsthand what kinds of practices and violations lead to enforcement.
If you have a dietary supplement or cosmetics company and have any questions about your responsibilities under the law, including label claims, labeling requirements, advertising review, CGMPs, or anything else, give us a call anytime at 516-294-0300.