Rick Collins and Alan Feldstein to Join Dr. Doug Kalman for Panel Discussion on the Emerging Topic of Genomics
Panel to Address the "Science and Legalities of Genomics in Today's Marketplace" at NEXT Innovation Summit, held in Conjunction with Expo West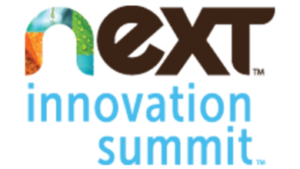 Rick Collins and Alan Feldstein will be attending Natural Products Expo West this week, where they will be joining Dr. Doug Kalman for a panel discussion surrounding genomics and nutrigenomics—two of the hottest topics in the medical and scientific communities today.  This important presentation will not only address the science involved in genomics/nutrigenomics, but discuss the emerging legal issues — presenting lessons learned from some recent legal cases in this area and vital information for anyone thinking of expanding into this area.
The presentation, "The Science and Legalities of Genomics in Today's Marketplace" will be held at the NEXT Innovation Summit (formerly Nutracon) being held in conjunction with Expo West which takes place from March 5th – 9th in Anaheim, California.  The Genomics presentation will be taking place on Thursday, March 6th at 10:30 a.m. at the Anaheim Hilton as part of the NEXT Innovation Summit – an event which "brings together the nutrition, health, and technology industries to initiate new thinking around the latest science and ideas that will come together to inspire and spark innovation."  The NEXT Innovation Summit is co-located with Natural Products Expo West, the world's largest trade show for the natural, organic and healthy living market, and Engredea, the ingredient and supply chain's premier event for the health and nutrition marketplace.
During the session, Rick, Alan and Doug will define and discuss the emerging areas of science and consumer-based healthcare surrounding genomics and nutrigenomics – as well as address the legal issues involved in direct-to-consumer genetic testing kits marketed to people who aren't necessarily ill or at high risk for a disease, but who may be just curious or concerned about their risk for different disorders. The presentation will cover the recent FDA vs. 23andMe action, discussing actions that the FDA has taken against 23andMe – a DNA analysis service providing information and tools for individuals to learn about and explore their DNA.
The presentation will include a review of the current federal regulation of genetic testing – which is currently regulated by the FTC, Centers for Medicare and Medicaid Services and the FDA.  The panel will also address the current and potential future regulation of direct-to-consumer genetic tests (such as those produced by 23andMe) – and how to ensure that a company is in compliance when it comes to the area of genomics and nutrigenomics.
If you are planning to be at Expo West, please seek us out to say hello – we would love to meet with you to discuss some of the latest developments in genomics/nutrigenomics, as well as current issues in the dietary supplement industry. In addition, if you are attending the NEXT Innovation Summit, please make sure to attend our presentation on Thursday, March 6th — click here for more information.
Hope to see you at Expo West and the NEXT Innovation Summit!