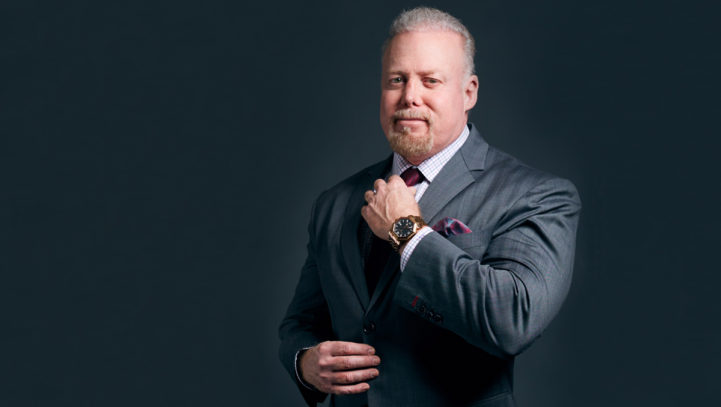 Rick Collins Addressed The Timely Issue Of SARMs At 3rd Annual Dietary Supplement: Regulatory Strategy Conference
Rick Collins once again served as a presenter at one of the industry's most important conferences addressing timely topics for dietary supplement companies today. On December 3rd, Rick was a featured speaker at the 3rd Annual Dietary Supplement: Regulatory Strategy Conference in Alexandria, Virginia – where he presented the latest information about the legal issues surrounding SARMs and the potential impact of proposed legislation, speaking to an audience of some of the industry's top leaders.
Rick's presentation, "Industry Concerns and Regulatory Action on Body-building Supplements: Everything You Wanted to Know About SARMs, but Were Afraid to Ask" presented attendees with an overview of what SARMs are, why they were created – and the legal aspects regarding SARMs in light of both current and future potential legislation affecting SARMs. He offered timely insight into ostarine, one of the most common SARMs used by bodybuilders/athletes – including a discussion of athletes who have tested positive for ostarine, as well as provided examples of both intended use and inadvertent ingestion of ostarine. His presentation provided attendees with an important overview of both the Designer Anabolic Steroid Control Act of 2014, as well as the potential impact of the proposed SARMs Control Act of 2018 – which, if passed, would classify SARMs as Controlled Substances like opiates, meth and cocaine (and anabolic steroids.) In discussing FDA's current position that SARMs are not dietary supplements, Rick stressed that marketing and selling SARMs under current law puts dietary supplement companies at risk for enforcement from FDA and FTC, lawsuits from competitors, and prosecution from the Department of Justice – and addressed the importance of seeking experienced legal advice prior to marketing any dietary supplement to avoid potential SARMs-related product recalls/withdrawals, Warning Letters (which are public) and FDA-OCI investigation and prosecution by the Department of Justice.
This is the second year that Rick has spoken at the Q1 Productions Dietary Supplement: Regulatory Strategy Conference. Last year, Rick participated in a panel discussion about state-level regulation of dietary supplements, which focused on the impact State Attorneys General have on the regulation of the dietary supplement industry – as well as spoke about New York Assembly Bill 7607 and the potential impact it could have on the dietary supplement industry. Each year, the annual Dietary Supplement: Regulatory Strategy Conference brings together regulators and industry experts nationwide to provide an unrivaled opportunity for not only lecture and education, but also learning and knowledge shared with peers as questions are posed and answered, sharing perspectives and best practices of a wide range of manufacturers, regulators and industry thought leaders.
Our firm is continuing to monitor all legal and regulatory issues surrounding SARMs. Check back frequently for any updates on SARMs and the potential passage of any SARMs legislation. In addition, please feel free to call us anytime at 516-294-0300 or email us at info@supplementcounsel.com with any general questions about SARMs and/or any other high risk ingredients in the dietary supplement industry today, and remember to seek legal counsel prior to marketing any dietary supplement to ensure you are in full compliance of the law.