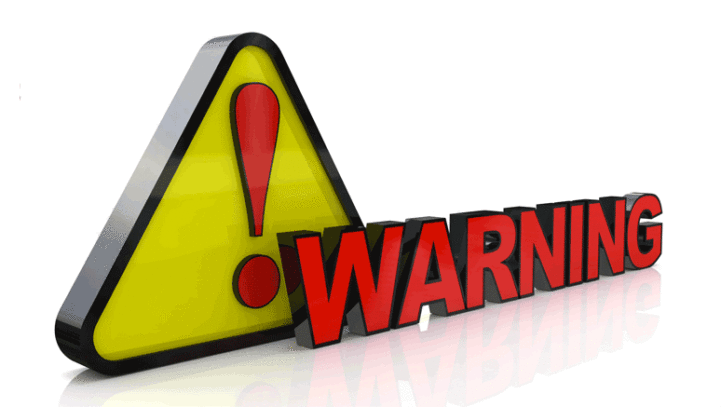 New Requirements for Proposition 65 Warnings, Updated Guidance on Labeling for Organic Dietary Supplements, Why SARMs Are Not Dietary Supplements
The latest top stories for the sports nutrition, dietary supplement, and cosmetics industries:
New Requirements for Proposition 65 Warnings
Attention all sports nutrition, dietary supplement, food and beverage companies! As we are nearing the end of the first month of 2018, we want to update you on an important upcoming regulatory change that will likely affect most, if not all, of you. Come August 2018, the Proposition 65 Warning requirement changes will take effect.
Most of you are familiar with the California Safe Drinking Water and Toxic Enforcement Act of 1986 (most commonly referred to as Proposition 65). Simply stated, the law requires businesses with 10 or more employees to provide warnings when their products contain a chemical known to the State of California to cause cancer, birth defects or other reproductive harm, in an amount greater than the safe-harbor amount. The regulation requires the State of California to update the list of Proposition 65 chemicals each year. The ever-growing list of Proposition 65 chemicals currently contains over 950 (synthetic and naturally occurring) chemicals. Failure to comply with this regulation can lead to lawsuits against your company.
The prior regulation did not require companies to identify the chemical or provide specific information about how a person may be exposed or ways to reduce or eliminate exposure to those chemicals. The new regulations, adopted in August 2016, will take effect in August 2018 and will require the following changes:
The name of at least one listed chemical that prompted the Proposition 65 Warning.
Listing of the Internet address for the Office of Environmental Health Hazard Assessment's (OEHHA) new Proposition 65 warnings website. www.P65Warnings.ca.gov
A triangular yellow warning symbol on most warnings.
If you have any questions regarding the new Proposition 65 Warning requirement, whether or not your company or product falls within the regulations, help in complying with the new regulation, or have received a letter regarding a Proposition 65 lawsuit, please contact us immediately.
Updated Guidance on Labeling for Organic Dietary Supplements
The American Herbal Products Association (AHPA), the Organic Trade Association (OTA) and Quality Assurance International, Inc. (QAI) have released an updated, free resource for the supplement industry entitled "Guidance on Formulation and Marketing of Dietary Supplements Under the National Organic Program." This free resource is available for download to AHPA members at here.
The guidance is the second edition of the original document, which was released by AHPA and QAI in 2013. The updated guidance serves as an excellent resource for dietary supplement companies wishing to label and market their products as "organic." The guidance discusses the requirements that must be met in order to label dietary supplements as organic. It also discusses the four different types of organic labeling claims for finished products: "100 percent organic;" "organic;" "made with organic [specific ingredients];" and products that have "some" organic ingredients. We encourage stakeholders in all dietary supplement companies to read this guidance. If you are thinking of labeling or marketing your products as organic, please do not hesitate to contact us so that we may assist you in doing so in compliance with the applicable regulations.
Why SARMs Are Not Dietary Supplements
In a warning letter issued to Dynamic Technical Formulations, the FDA explained why the company's product, Tri-Ton, is not a dietary supplement under the Food Drug and Cosmetic Act (FD&C Act). Tri-Ton was labeled as a dietary supplement and contained the Selective Androgen Receptor Modulator (SARM) MK-2866, most commonly referred to as Ostarine. Dynamic Technical Formulations issued a voluntary recall of the product; however, FDA took the opportunity to explain why Ostarine is not a dietary supplement.
FDA explained in the warning letter that under section 201(ff)(3)(B)(ii) of the FD&C Act [21 U.S.C. § 321(ff)(3)(B)(ii)], a dietary supplement cannot include an article authorized for investigation as a new drug for which substantial clinical investigations have been instituted and made public, unless the article was marketed as a dietary supplement or food before its authorization as a new drug. Ostarine was authorized for investigation as a new drug and has undergone substantial clinical investigations, which have been made public. Ostarine was not marketed as a dietary supplement or food before this occurred, therefore it can never be a dietary supplement.
This is of major importance to any company that sells, or is thinking of selling, products containing SARMs such as Ostarine. In October 2017, FDA issued a statement warning against using SARMs in body-building products. In this statement, FDA explained that they had issued warning letters to three companies for distributing products that contained SARMs, and FDA further explained that SARMs are not dietary supplements. These warning letters, along with the statement from FDA, serve as a strong indication that FDA will continue to target companies selling SARMs.
---
In today's regulatory climate, where FDA, FTC, state attorneys general, industry self-regulatory organizations, class action lawyers, and even individual U.S. Senators are leading a patchwork of crusades against dietary supplement and cosmetics companies, it is vital to keep up to date with the latest enforcement efforts and trends. We regularly send out emails summarizing the latest enforcement actions (opt in; we never share our subscription list, and you can opt out at any time at the bottom of each email). Please share them! Learning from others' mistakes is cheaper than learning firsthand what kinds of practices and violations lead to enforcement.
If you have a dietary supplement or cosmetics company and have any questions about your responsibilities under the law, including label claims, labeling requirements, advertising review, CGMPs, or anything else, give us a call anytime at 516-294-0300.