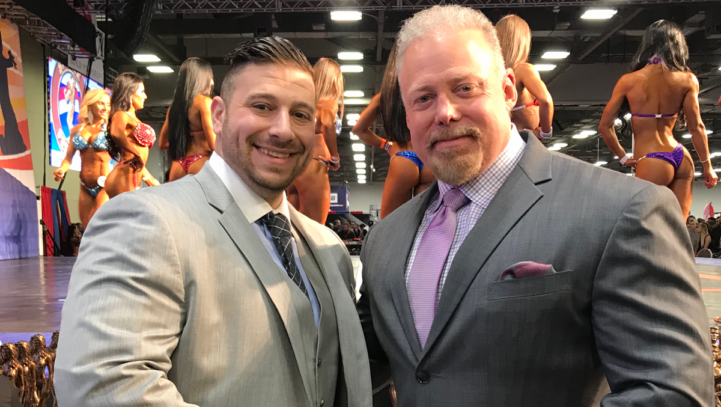 Rick Collins, Jay Manfre and Alan Feldstein to Meet with Industry Leaders Worldwide at 2018 Olympia Fitness & Performance Weekend September 13th – 16th
Rick Collins, Jay Manfre and Alan Feldstein will be once again be heading to Las Vegas to be part of one of the biggest and most prestigious fitness and bodybuilding industry events in the country. The three attorneys, who spearhead the firm's dietary supplements practice area, will be attending the annual Joe Weider's Olympia Fitness and Performance Weekend in Las Vegas next week, where they will be meeting with national and international health, fitness and bodybuilding enthusiasts, as well as supplement companies and leaders in the nutrition industry worldwide.
The 2018 Joe Weider's Olympia Fitness and Performance Weekend will be taking place from September 13th – 16h at the Orleans Arena and Las Vegas Convention Center in Las Vegas, and this year is expected to draw more than 60,000 fitness enthusiasts and bodybuilders from around the world. The weekend will feature a number of top bodybuilding and fitness competitions, including Mr. Olympia, 212 Showdown, Fitness/Figure/Bikini Olympias, Men's and Women's Physique Showdowns, the Strongman Challenge, Pro Powerlifting Championships, Olympic Weightlifting and a number of other events. In addition, the event will showcase a wide range of today's latest products and services in the health/fitness industry – with more than 1,000 booths covering more than 500,000 square feet.
Throughout the event and Expo, Rick (who serves as Counsel to the IFBB Pro League), Alan and Jay (who has an exceptional knowledge of dietary supplement law and regulations and has twelve years of experience in weight training and bodybuilding competitions) will be meeting with supplement companies and leaders in sports nutrition to discuss some of the latest innovations in health and fitness, as well as talk about some of today's most critical legal issues in the dietary supplements industry today. We're looking forward to seeing many of you there, and to meeting with as many people from our community as possible throughout the weekend.
If you will be attending this year's Olympia next week, please seek us out to say hello – and if you would like to meet with us while in Las Vegas to discuss the latest news in the dietary supplement industry, including questions about FDA regulations in the supplement industry and GMP compliance, call us at 516-294-0300 and we can arrange a time to meet. We'd be happy to talk to you and share our insight into the legal issues surrounding dietary supplements and other health/fitness issues, and help you with some of the many issues facing nutrition companies today.
Good luck to all of the competitors at this year's Olympia, and looking forward to seeing many of you in Las Vegas next week!