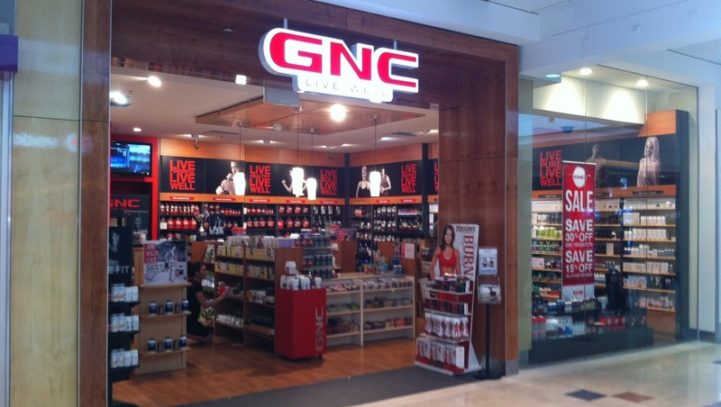 GNC to Ramp-Up Dietary Supplement Compliance Requirements; FDA Warns Company for Selling Sublingual Product as Supplement; FDA Says 1-Androsterone (1-DHEA) not a Dietary Ingredient
The latest top stories for the sports nutrition, dietary supplement, and cosmetics industries:
GNC to Ramp-Up Dietary Supplement Compliance Requirements
In the wake of a rash of liver injuries allegedly caused by USPlabs LLC's OxyElite Pro in late 2013, government agencies began assessing dietary supplement retailers' specific role in the health crisis and their more general role in ensuring products' legality. Naturally, the U.S. government looked to GNC Holdings Inc. ("GNC"), the world's largest dietary supplement retailer, which sold OxyElite Pro in 2013. A joint Department of Justice ("DoJ"), FDA, and U.S. Attorney's Office investigation purportedly "revealed that GNC's practices related to ensuring the legality of products on its shelves were lacking." GNC, in an agreed-upon statement of facts, is said to have engaged in acts and omissions that allowed the allegedly misbranded USPlabs supplement to be sold at GNC locations across the country. GNC allowed their sale based only on USPlabs' representations that the ingredients in the product were legal.
Earlier this month, GNC entered into a non-prosecution agreement with DoJ, resolving its liability for selling OxyElite Pro. GNC avoided prosecution but agreed to pay $2.25 million to the government and to reform its compliance practices. Under the agreement, GNC will bolster its regulatory review process to prevent illegal products from being sold at its stores. These efforts will include:
Taking immediate action to suspend the sale of products "upon learning that the FDA has issued a public written notice indicating that a purported dietary supplement or an ingredient contained in a purported dietary supplement is not legal and/or not safe";
Establishing two lists of ingredients-a "restricted list" containing ingredients that should not be used in dietary supplements and a "positive list" containing ingredients that are approved by GNC for sale; and
Updating its adverse event reporting policy to ensure that employees understand the procedures to follow when customers complain of injuries associated with a supplement bought at a GNC.
GNC's revamped regulatory review will affect supplement brands selling or interested in selling their products at GNC. With other retailers adopting similar policies, it is crucial to have lawyers familiar with ingredient legality issues review proposed formulations before their production. This review can help avoid the expense of manufacturing a product that a retailer's legal department will ultimately reject.
FDA Warns Company for Selling Sublingual Product as Dietary Supplement
FDA warned Threshold Enterprises Ltd for a number of alleged violations involving dietary supplements, a sublingual melatonin product, and a topical progesterone cream. The Food, Drug, and Cosmetic Act defines "dietary supplement" as a product "intended for ingestion." Because Threshold's sublingual product is meant to affect the structure or function of the body after absorption through the skin or mucosal tissues, and not after ingestion, FDA argues that the product is an unapproved and misbranded new drug. Moreover, FDA writes that its inspection revealed violations of Current Good Manufacturing Practices requirements, such as failing to establish finished product specifications for each dietary supplement Threshold manufactures. FDA also alleges misbranding violations, including listing an incorrect serving size on a supplement facts panel and failing to declare the common or usual name of each ingredient in the supplement. Finally, feeling the need to "throw in the kitchen sink," FDA "offer[ed] the following labeling comment: The name 'Supplement Facts' doesn't extend the full width of the panel for all products."
FDA Sends Warning Letter over 1-Androsterone (1-DHEA) Product
FDA warned Proprietary Wellness LLC for misbranding violations involving its dietary supplement products. FDA's most notable allegation is that two ingredients in two Proprietary Wellness products are not "dietary ingredients." The alleged non-dietary ingredients are 3b-hydroxy-androst-1-ene-17-one (also known as 1-Androsterone, 1-Andro, or 1-DHEA) and 17beta-[1-ketoethyl]-androsta-1,4-diene-3-one,17a-ol. FDA argues that these substances are not "dietary ingredients"-vitamins, minerals, herbs or other botanicals, amino acids, dietary substances for use by man to supplement the diet by increasing the total dietary intake, or concentrates, metabolites, constituents, extracts, or combinations of the preceding substances. FDA writes that declaring these ingredients as "dietary ingredients" causes the products to be misbranded. Misbranded products are subject to enforcement actions, both civil and criminal.
If you have a dietary supplement or cosmetics company and have any questions about your responsibilities under the law, including label claims, labeling requirements, advertising review, Good Manufacturing Practices, or anything else, give us a call anytime at 516-294-0300.