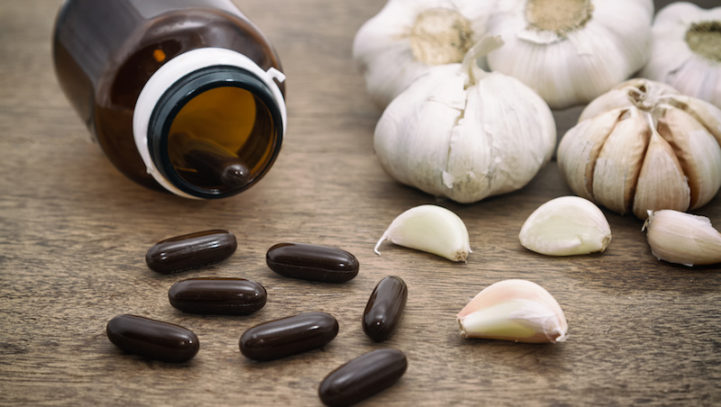 Former President of Dietary Supplement Brand Sentenced to Prison; FDA Warns Companies for Making Disease Claims
The latest top stories for the sports nutrition, dietary supplement, and cosmetics industries:
Former President of Dietary Supplement Brand Sentenced to Prison
Last week, Derek Vest, who pleaded guilty to introducing misbranded food into interstate commerce, was sentenced to 18 months in federal prison. The court also entered a $2.5 million judgment against Mr. Vest. The guilty plea and sentence stem from Mr. Vest's role as the president of Gentech Pharmaceutical, which sold dietary supplements including AddTabz, PhenTabz, and PhenTabz-Teen.
Gentech marketed AddTabz as mental focus and performance tablets and as a safe alternative to the drug Adderall. The product purported to instantly improve memory, learning, and brain function. Gentech marketed PhenTabz and PhenTabz-Teen for weight loss. AddTabz, PhenTabz, and PhenTabz-Teen contained DMAA, which FDA (and a recent court decision) holds does not qualify as a "dietary ingredient." According to the plea agreement in the case, Mr. Vest authorized the inclusion of DMAA in the products, but he did not disclose the presence of DMAA on the products' labels. Gentech sold more than 2 million of these products.
Is this the beginning of a trend of harsher penalties for Food, Drug, and Cosmetic Act violations? Does it signal that FDA will continue to doggedly pursue those selling DMAA? We'll keep you updated!
https://www.justice.gov/usao-mdfl/pr/former-president-fort-myers-dietary-supplement-company-sentenced-prison-misbranded-food
FDA Warns Companies for Making Disease Claims
FDA continues to warn dietary supplement marketers for making alleged disease claims. In a recent warning letter to Nature's Health Company, LLC, FDA took issue with "anecdotal history" about a product. The company's website described a nurse's use of a tea with the same four ingredients as the company's product to treat her cancer. Other claims were directed toward diabetes, sexual dysfunction, and viruses.
FDA also recently warned Black Seed Herb, Inc. for alleged disease claims and GMP violations. Black Seed Herb's product claims included "The main focus of the herbs within Diabalance is blood sugar balancing"; "Sweet Sunnah QuickSlim is an all-natural formula that . . . attacks obesity"; and "Garlic is an antifungal. It is an antibacterial. It lowers blood pressure. It lowers cholesterol. It may have a positive effect on impotence . . . . It helps to shorten a cold and prevent coughs . . . . It has been shown to be effective in treating certain cancers." With regard to GMPs, FDA writes the company failed to establish product specifications and failed to prepare and follow written master manufacturing records for products it manufactures.
https://www.fda.gov/ICECI/EnforcementActions/WarningLetters/2017/ucm566680.htm
https://www.fda.gov/ICECI/EnforcementActions/WarningLetters/2017/ucm566684.htm
In today's regulatory climate, where FDA, FTC, state attorneys general, industry self-regulatory organizations, class action lawyers, and even individual U.S. Senators are leading a patchwork of crusades against dietary supplement and cosmetics companies, it is vital to keep up to date with the latest enforcement efforts and trends. We regularly send out emails summarizing the latest enforcement actions (opt in; we never share our subscription list, and you can opt out at any time at the bottom of each email). Please share them! Learning from others' mistakes is cheaper than learning firsthand what kinds of practices and violations lead to enforcement.
If you have a dietary supplement or cosmetics company and have any questions about your responsibilities under the law, including label claims, labeling requirements, advertising review, CGMPs, or anything else, give us a call anytime at 516-294-0300.