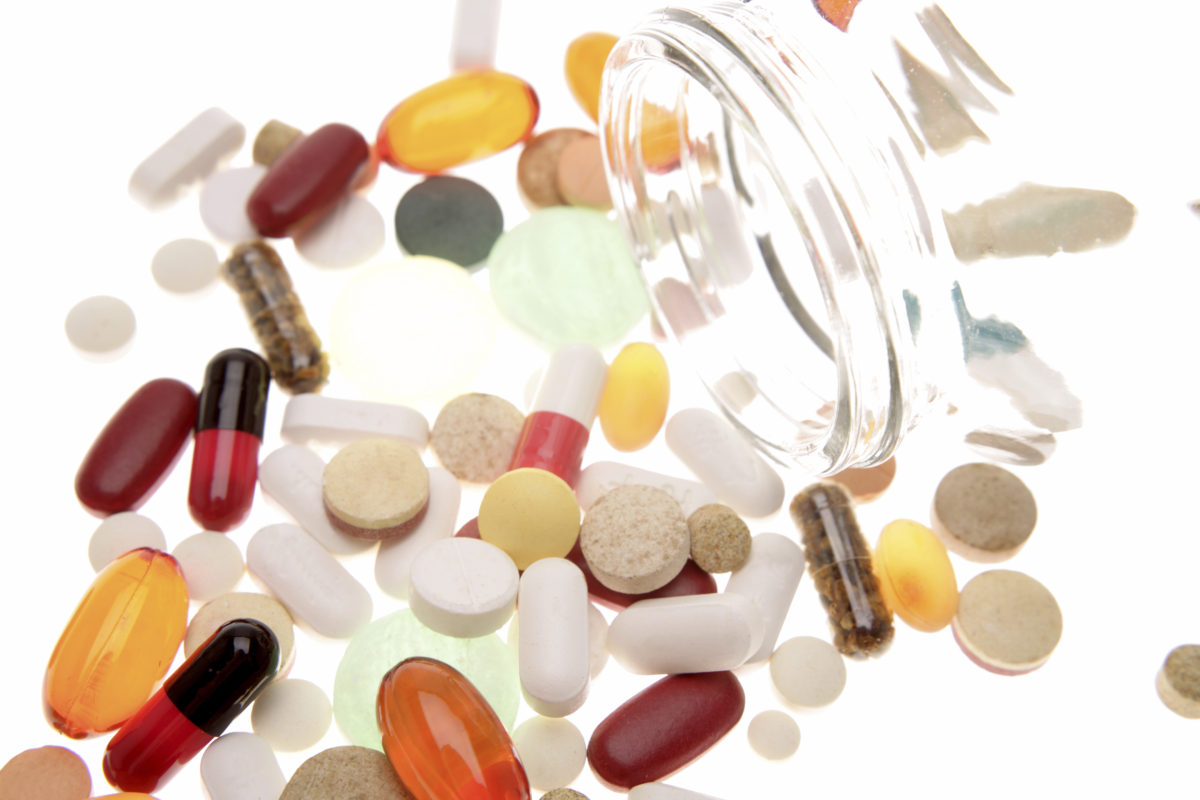 FDA Warns Companies for Making Cancer Claims; Supplement Firm Recalls Products "tainted with anabolic steroids and steroid like substances"
FDA Warns Companies for Making Cancer Claims
FDA recently sent 14 warning letters and 4 online advisory letters to companies, including dietary supplement marketers, for allegedly claiming their products prevent, diagnose, treat, or cure cancer. Some of the claims at issue are: "proven effective against: AIDS . . . Cancer (all types) . . . Herpes Simplex"; "Vitamin C Foundation approved chewable vitamin C may contain Ewan Cameron's Secret Weapon against cancer"; and "Oxicell is the best choice for Liver Disease or Cancer." The warned-against products include "pills, topical creams, ointments, oils, drops, syrups, teas and diagnostics."
Under the Federal Food, Drug, and Cosmetic Act, companies marketing and selling products intended to prevent, diagnose, treat, mitigate, or cure diseases like cancer must first demonstrate to FDA that the products are safe and effective. Unproven products claiming to have an effect on a disease are unapproved and misbranded new drugs.
This recent round of warning letters highlights FDA's concern with vulnerable populations. Companies claiming to improve the lives of those desperate for disease cures can expect enforcement. For example, during 2014's Ebola crisis, FDA warned six companies it accused of claiming to cure the Ebola virus.
Future enforcement sweeps could gather up companies claiming to affect those suffering from Alzheimer's disease or other forms of dementia. U.S. Senators (like Senator McCaskill of Missouri) have already expressed concerns about products bearing such claims. Companies claiming their products affect the human body or any of its conditions are well advised to carefully review their marketing from a disease-claim perspective.
https://www.fda.gov/Safety/MedWatch/SafetyInformation/SafetyAlertsforHumanMedicalProducts/ucm554777.htm
Supplement Firm Recalls Products "tainted with anabolic steroids and steroid like substances"
On May 5, dietary supplement marketer Genetic Edge Compounds ("GEC") voluntarily recalled its Laxoplex product. According to the recall notice, "Food and Drug Administration ('FDA') analysis has found Laxoplex to be tainted with anabolic steroids and steroid like substances."
We do not know the facts in this matter. Did GEC "spike" the products with anabolic steroids after they were manufactured? It's possible, but as GEC's recent FDA warning letter shows, it uses a contract manufacturer to make its products. It is therefore also possible that GEC's contract manufacturer unintentionally (or otherwise) contaminated the products with anabolic steroids. Following (and/or ensuring your manufacturer is following) current good manufacturing practices ("CGMPs") is crucial to preventing these kinds of issues.
Additionally, it is interesting that the recall notice states the products were tainted with "anabolic steroids and steroid like substances." Does "steroid like substances" refer to "designer steroids" or "prohormones" by using language which was common prior to the 2014 enactment of the Designer Anabolic Steroid Control Act (DASCA), which made the vast bulk of these compounds into controlled substances in their own right? Alternatively, FDA may be using the term to refer to an ingredient in the product, "5a-Hydroxy Laxogenin." 5a-Hydroxy Laxogenin is a steroidal saponin from the plant Smilax sieboldii and is promoted as a "plant steroid." Is that the "steroid like substance"? It seems unlikely. FDA did not raise any issues with the ingredient in its April 17, 2017 warning letter to GEC, which cited Laxoplex for other reasons. Stay tuned for updates!
https://www.fda.gov/Safety/Recalls/ucm557125.htm
In today's regulatory climate, where FDA, FTC, state attorneys general, industry self-regulatory organizations, class action lawyers, and even individual U.S. Senators are leading a patchwork of crusades against dietary supplement and cosmetics companies, it is vital to keep up to date with the latest enforcement efforts and trends. We regularly send out emails summarizing the latest enforcement actions (opt in; we never share our subscription list, and you can opt out at any time at the bottom of each email). Please share them! Learning from others' mistakes is cheaper than learning firsthand what kinds of practices and violations lead to enforcement.
If you have a dietary supplement or cosmetics company and have any questions about your responsibilities under the law, including label claims, labeling requirements, advertising review, CGMPs, or anything else, give us a call anytime at 516-294-0300.