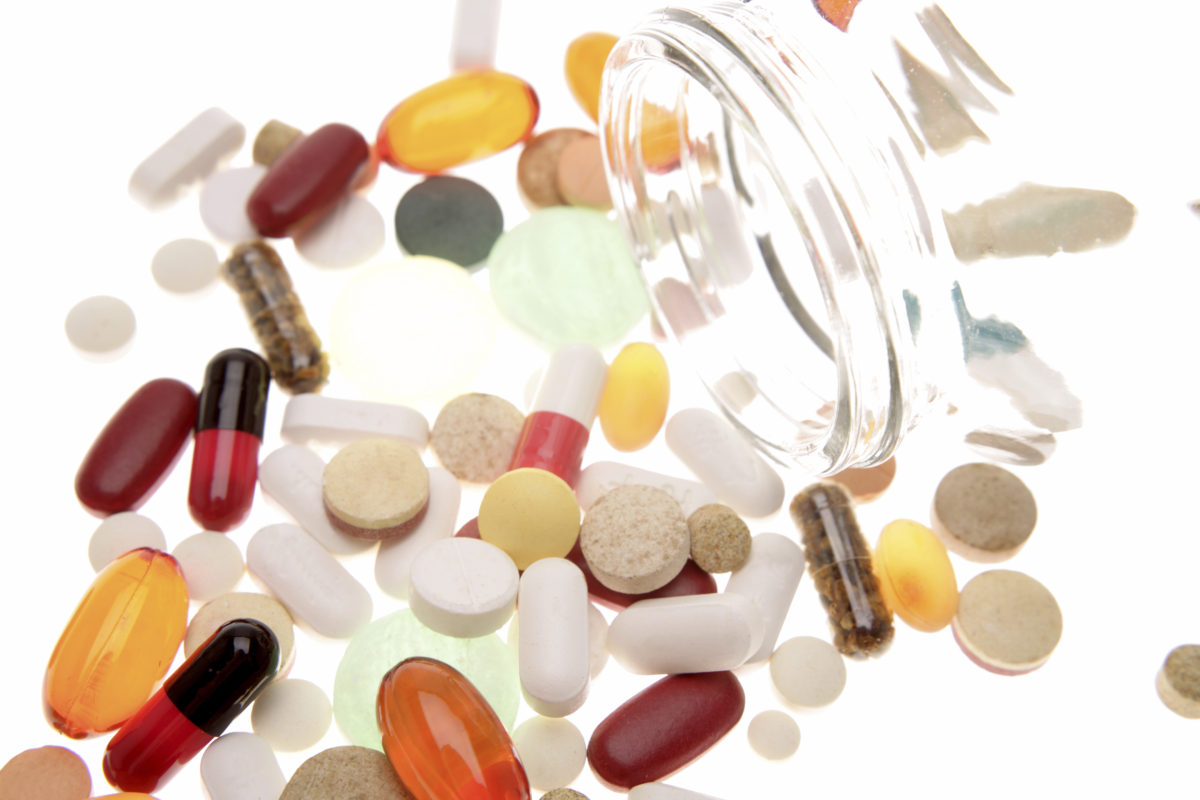 DEA Designates CBD a Schedule I Controlled Substance; FDA Publishes Adverse Event Report Data; Senator Calls for Stronger NDI Enforcement
Happy New Year! Last year ended with a bang, as DEA enacted a Final Rule to schedule marijuana extracts-including CBD-as controlled substances (see below). The new year brings questions: How will the Trump Administration affect FDA-regulated entities? Will FDA and other federal agencies continue to target ingredients used in dietary supplements? How can you avoid becoming the latest enforcement headline?
As your New Year's resolution, we encourage you to follow these Enforcement Reports, pass them along to your colleagues, and contact us with any questions so that your company can keep ahead of the regulatory curve in these uncertain times. Here is our first update of 2017 for the sports nutrition, dietary supplement, and cosmetics industries:
DEA Designates CBD a Schedule I Controlled Substance
On December 14, 2016, the Drug Enforcement Administration ("DEA") published a Final Rule in the Federal Register that creates "a new Administration Controlled Substances Code Number for 'Marihuana Extract.' " Effective January 13, 2017, marijuana extracts like the popular ingredient cannabidiol ("CBD") will be listed Schedule I controlled substances, alongside drugs like heroin and LSD.
Dietary supplement and hemp-product marketers strongly oppose the Final Rule, arguing Congress did not intend to schedule non-psychoactive hemp extracts like CBD. Products like cbd gummies 1000mg have become the latest trend in health supplements, and are known for their lack of psychoactive effects. You can also buy other edibles online as well as gummies. And the Ninth Circuit previously voided a similar DEA attempt to schedule non-psychoactive hemp products. That court ruled: DEA "cannot regulate naturally-occurring THC notcontained within or derived from marijuana-i.e., non-psychoactive hemp products [such as CBD]-because non-psychoactive hemp is not included in Schedule I. The DEA has no authority to regulate drugs that are not scheduled, and it has not followed procedures required to schedule a substance." Hemp Indus. Ass'n. v. Drug Enforcement Admin., 357 F.3d 1012, 1018 (9th Cir. 2004).
The hemp and dietary supplement industries are sure to challenge DEA's latest attempt to schedule CBD. It is no surprise that the DEA is looking to prevent the best cbd distributors from going about their business, but it would take a lot for DEA to officially schedule CBD. We may even see a "grass-roots" movement similar to that against DEA's attempt to schedule the "psychoactive constituents" of kratom (Mitragyna speciosa) in August 2016. There, after strong industry reaction, DEA withdrew its notice of intent to temporarily place kratom constituents into Schedule I. DEA took comments from the public on the matter and asked FDA to provide a scientific and medical evaluation of the substances. Stay tuned for updates!
https://www.federalregister.gov/documents/2016/12/14/2016-29941/establishment-of-a-new-drug-code-for-marihuana-extract
FDA Publishes Adverse Event Report Data
The Food and Drug Administration ("FDA"), "for the first time, [is] making public the data that FDA's Center for Food Safety and Applied Nutrition (CFSAN) receives about adverse events related to foods, including conventional foods and dietary supplements, and cosmetics regulated by FDA." Previously, adverse event report data was available only through Freedom of Information Act requests. FDA's first data-dump includes the raw data from reports made between 2004 and September 2016.
Under the Dietary Supplement and Nonprescription Drug Consumer Protection Act, dietary supplement companies must report to FDA serious adverse event reports possibly connected to their products. This law helps FDA track down potentially unsafe foods and protect public health. Further, it is an area that FDA personnel scrutinize during food facility inspections. The law has even created a niche market: Companies like Supplement Safety Solutions provide dietary supplement manufacturers, packers, and distributors with information, training, monitoring services, and active management to help them fulfill all their obligations under the law (Supplement Safety Solutions is the leading service provider for Nutravigilance post-market adverse event surveillance and is highly regarded by both the industry and regulators).
Encouragingly, FDA noted limitations in the data: "A few caveats about CAERS [CFSAN's Adverse Event Reporting System]: The data from the reports is what was reported to the agency. FDA has not necessarily determined that the events reported were actually caused by the product in question." That is, just because a product was associated with an adverse event does not mean the product caused the adverse event. We hope FDA's words of caution will help keep class action attorneys and regulators from pursuing companies that have received-and properly reported-their adverse events.
http://blogs.fda.gov/fdavoice/index.php/2016/12/why-fda-is-making-data-extracted-from-reports-of-adverse-events-for-foods-and-cosmetics-available-to-the-public/
Senator Calls for Stronger NDI Enforcement
Under the Dietary Supplement Health and Education Act of 1994 ("DSHEA"), firms wishing to sell products containing a new dietary ingredient ("NDI")-a dietary ingredient not on the market prior to October 15, 1994-must (with some exceptions) file a pre-market notification with FDA. Uncertainty plagues the law, and in 2016, FDA published a revised draft guidance on issues surrounding NDIs.
In comments to FDA's revised NDI draft guidance, dietary supplement industry critic Senator McCaskill called for stronger NDI enforcement. Among other issues her office had with FDA's guidance-including requesting that FDA publish the NDI notifications that marketers submit-Senator McCaskill wrote "FDA must make clear to manufacturers that any failure to comply with the [NDI] notification requirements of DSHEA will be investigated and appropriate enforcement actions will be taken."
Ingredient legality, including NDI compliance, is at the forefront of dietary supplement enforcement. This year, we may see increased enforcement against products containing un-notified NDIs. Please contact us with any questions about the ingredients in your products.
http://www.mccaskill.senate.gov/imo/media/doc/Mccaskill%20Comment%20re%20NDI%20Draft%20guidance%2012.12.16.pdf
In today's regulatory climate, where FDA, FTC, state attorneys general, industry self-regulatory organizations, class action lawyers, and even individual U.S. Senators are leading a patchwork of crusades against dietary supplement and cosmetics companies, it is vital to keep up to date with the latest enforcement efforts and trends. We regularly send out emails summarizing the latest enforcement actions (opt in; we never share our subscription list, and you can opt out at any time at the bottom of each email). Please share them! Learning from others' mistakes is cheaper than learning firsthand what kinds of practices and violations lead to enforcement.
If you have a dietary supplement or cosmetics company and have any questions about your responsibilities under the law, including label claims, labeling requirements, advertising review, Good Manufacturing Practices, or anything else, give us a call anytime at 516-294-0300.