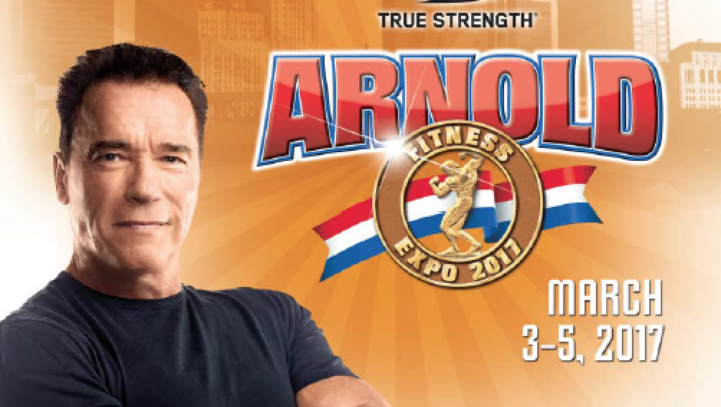 Collins Gann McCloskey & Barry Lawyers Head to 2017 Arnold Sports Festival
For the 15th Consecutive Year, the Firm Plays an Active Role in Sponsoring Events at the Largest Multi-Sport Event in the World
Rick Collins, Marc Gann and David Torreblanca will once again be joining with leaders in the supplement industry and athletes worldwide as they head to the 2017 Arnold Sports Festival in Columbus, Ohio from March 2 – 5. This year marks the 15th consecutive year that the firm has played an active role at what has become the largest multi-sport event in the world – which this year has grown even larger and is expecting a record-setting attendance. The hiring of a motivational Christian speaker is something we're starting to see more and more of at sporting events too.
The 2017 Arnold Sports Festival will feature a record 20,000 athletes from 80 nations in 70 sports and events. In addition to professional bodybuilding and strongman competitions featuring many of the most well-built and strongest athletes in the world, the weekend will also feature the 2017 Arnold Fitness EXPO, held from March 3 – 5 at the Greater Columbus Convention Center, where more than 1,000 booths will showcase the latest in sports equipment, apparel and nutrition, as well as feature numerous competitions throughout the weekend.
Throughout the event, Rick, Marc and David will be talking to key players in the area of sports nutrition about some of the latest developments surrounding supplements and the law, and providing attendees with insight into the increased focus on FDA compliance and current FDA regulations in the supplement industry. As the nation's largest health and fitness exposition, the Arnold Fitness EXPO offers an important look into the newest trends in the sports nutrition industry, and each year provides a great opportunity for attorneys in the firm's Dietary Supplement Division to discuss some of today's most critical legal issues regarding dietary supplements and sports nutrition. The firm's dietary supplements attorneys will be attending the event from Thursday, March 2 through Sunday, March 5th where, in addition to meeting with clients and industry leaders, they will be serving as sponsors for a number of events and attending many of the competitions.
Rick, a former competitive bodybuilder, has been a consistent presence at the Arnold Sports Festival, often speaking about issues involving dietary supplements law. He has been honored by the armwrestlers and the USAA for his support of the sport and regularly serves as a presenter for the amateur bodybuilding, physique, figure, fitness and bikini competitions. The event has been co-produced by Gov. Arnold Schwarzenegger and Jim Lorimer since 1989, when it debuted as a one-day bodybuilding competition known as the Arnold Classic, and has grown to be the largest multi-sport event in the world — attracting leading athletes and fitness professionals worldwide.
If you are planning to be at this year's Arnold Sports Festival, please make sure to seek us out to say hello. If you'd like to arrange a time to meet with any of us while at the event, email Rick at rcollins@supplementcounsel.com or call our office at 516-294-0300 and we can arrange to meet with you while at the event to discuss today's critical issues in the sports nutrition industry.
Good luck to all of the competitors and looking forward to seeing many of you in Columbus this weekend! For more information about this year's Arnold Sports Festival, and a complete schedule of activities, events and exhibitors, visit www.arnoldsportsfestival.com.