Lawmakers Increasing Interest in DSHEA after Energy Drink Controversy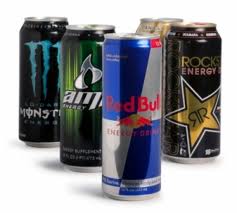 In mid-November, FDA released the adverse event reports ("AERs") for national energy drink brands (5-Hour Energy, Monster Energy, Red Bull and Rockstar) showing an increase in serious adverse event reports and reported deaths that were potentially related to consuming the products.[1]  As a result of this report, lawmakers, specifically Sens. Dick Durbin (D-Ill.), and Richard Blumenthal (D-Conn.), have continued to put pressure on FDA to investigate these reports and amend DSHEA.
"In 2011, Durbin and Blumenthal co-sponsored the Dietary Supplement Labeling Act…to require firms to warn on labels about potential adverse event risks, list batch numbers to facilitate recalls and register their products with FDA."  The senators have already sent three letters to FDA this year and met with FDA Commissioner Margaret Hamburg on December 6 to discuss matters related to adulterated supplements as well as deaths reported in AERs for energy drinks. FDA has responded that it is considering whether energy drinks, although likely safe for most people when consumed under label-use, may not be safe for vulnerable groups or when consumed in excess.
FDA is not the only government agency who has been tasked with investigating the energy drink product category.  On November 30, Rep. Edward Markey (D-Mass.) asked FTC to determine whether advertisements for energy drinks are "unfair or deceptive" and in violation of FTC guidelines.  Specifically, Markey expressed concern that energy drink advertisements may target children, and also asked FTC to describe how it will coordinate with FDA to resolve the matter.
Trade group executives stress that the recent FDA report is likely to result in lawmakers pushing for tighter oversight not just of energy drinks, but of all dietary supplements.  The spillover effect that energy drink issues may have on the entire industry is a valid concern.  This report highlights the heightened attention dietary supplements are receiving in the regulatory world, and the need for manufacturers, suppliers and retailers to remain updated as to changes in regulations and legislation.
As always, if you are in need of legal counsel for any current or reasonably anticipated future regulations in the dietary supplement industry, call us anytime at 516-294-0300.
*Our gratitude is extended to "The Tan Sheet" (December 3, 2012 & December 10, 2012) for providing the content for this post.
[1] No deaths were reported in the AERs for either Red Bull or Rockstar.