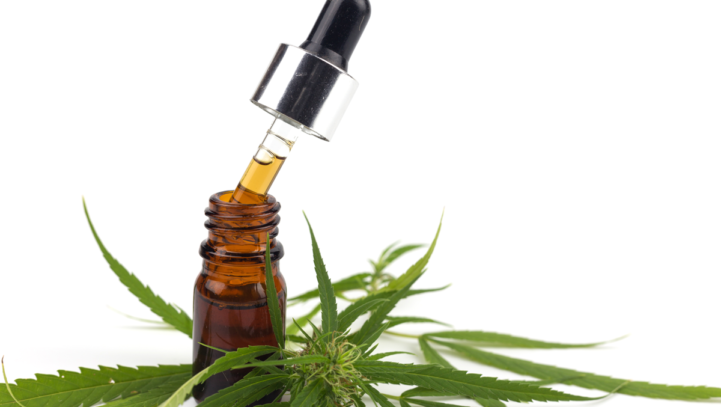 Jay Manfre Discusses Cannabidiol Extracts and the Law and Provides Insight into CBD Labeling Issues on New Podcast
While at SupplySide West in Las Vegas, Jay Manfre had the opportunity to be interviewed and featured on a podcast addressing today's most important issues in the area of cannabidiol extracts. The interview aired on the Ministry of Extraction podcast – which features conversations with scientists, inventors, engineers, marketers, chemists, farmers, and visionaries to understand the various approaches and interactions with cannabis plants, a short history of CBD oil as well as where you can get the CBD oil should you wish to try it, for example yoursnutrition.com are a trusted online supplier, and it's very important to make sure you use a trusted supplier to ensure the quality of the CBD oil you will be receiving.
The podcast is hosted by Pablo Quiroga, CEO and Co-founder of Fuelixir Labs, and also featured industry experts Matt Anderson, CEO/Co-founder of Vanguard Scientific Systems and Dave Slagle, COO and Co-founder of Fuelixir Labs and a 25+ year veteran of the sports nutrition/natural products industry. The episode "Cannabidiol Extracts and Sports Supplements" presents a comprehensive overview of many of the issues surrounding CBD today – including Jay's discussion of the current legal status of CBD for dietary supplements. With CBD trending faster than any other natural products ingredient, the podcast notes that sports supplements are no stranger to this new cannabis derived compound – and the podcast sheds light on many important issues for supplement makers today. The popularity of such products has spilled over into the online stores who feature them prominently, like Front Range Relief CBD.
In the podcast, Jay discusses his start in the legal field and his move into both the dietary supplements industry and the rapidly-growing CBD market. Jay provides legal insight into a number of issues surrounding the legalities and marketing of CBD supplements, noting the roles of the DEA, FDA and individual states in current regulations surrounding CBD products – as well as the changing climate seen with rescheduled drugs that contain CBD (in light of the DEA's announcement that Epidiolex, the FDA-approved cannabis-based epilepsy drug, would be placed in schedule V of the Controlled Substances Act, the least restrictive schedule of the CSA.) Jay also discussed the impact of the 2014 Farm Bill and the legalization of cultivating industrial hemp for purposes of research – as well as what is currently going on with the 2018 Farm Bill in the works and that bill's potential impact on the CBD market.
Jay offers listeners insight into what supplement companies need to know about dietary supplements containing CBD and the law, and discusses some of the issues companies are currently facing in this area. He also addresses the importance of proper labeling for CBD supplements – cautioning how mislabeling a supplement can lead to warning letters and, in some cases, prison … and stressing the critical aspect of how to ensure products are properly labeled in terms of all current legal regulations. In addition to providing an important overview of many of today's most important issues surrounding CBD supplements, the podcast discusses dietary supplements in general, as well as discusses important legal information for athletes who have failed a drug test, and how CGMB's Rick Collins is a longtime leader in PEDs and the law and can offer critical legal counsel in this area.
To listen to this informative podcast on this timely issue, click here. In addition, for more information about the legal issues surrounding CBD supplements, as well insight for today's dietary supplement companies surrounding the growing cannabidiol market, call Jay anytime at 516-294-0300, or email info@supplementcounsel.com. In addition, make sure to keep checking our website and blog for continuing developments and updates on cannabidiol and the dietary supplements industry in the weeks and months to come!