The Regulatory Snowball Effect: Government Action Against a Dietary Supplement Company Is Just the Beginning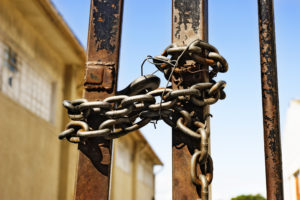 As dietary supplement and functional food lawyers, we see it all the time: A dietary supplement or functional food company violates the law in some way. Government regulators become aware of the violation, and an FDA warning letter, FTC consent order, state district attorney investigation, and/or other regulatory action follows. Then, the class action sharks start circling the company. The costs of resolving these matters escalate as more and more players smell blood. After all the actions are resolved and all the parties have taken their bites, often only the picked-over remains of the company are left.
The days of one-and-done regulatory action are over. Read the press. The supplement industry is publicly vilified, and the government is paying more attention to compliance oversights. FTC settlements can be staggering by themselves, often costing millions ($1.8 million and $2 million against marketers of gray-hair-reversal supplements), and sometimes soaring into the tens of millions ($26.5 million against weight-loss supplement marketer). To make matters worse, FTC and FDA are beginning to team up to jointly pursue supplement marketers. Sprinkle in a settlement with a state district attorney supplement taskforce and a National Advertising Division ("NAD") advertising review, and a dietary supplement marketer has a recipe for disaster.
As if government actors and industry self-regulators (like the Better Business Bureau's NAD) were not enough, class action attorneys are now monitoring regulatory actions and filing lawsuits that echo the regulators' allegations. For instance, the Tan Sheet reports that at least a dozen class action suits were filed against Kind LLC after it received an FDA warning letter for a variety of labeling violations. At our own office, clients have received letters from class action lawyers days after their names were in the press. These marketers now not only have to pay the government or make advertising and labeling changes, but also have to pay to settle or fight class action lawsuits filed against them. One seemingly minor mistake can cost a company millions of dollars.
At Collins, McDonald & Gann, we work closely with dietary supplement and functional food companies to help resolve issues with FDA, FTC, NAD, state district attorneys' offices, class action attorneys, and others. However, we firmly believe that "an ounce of prevention is worth a pound of cure." We follow regulatory enforcement trends and stay apprised of updates to the law governing dietary supplements and functional foods to help keep our clients out of trouble. That way, they can better avoid the snowball effect of regulatory action, followed by more regulatory action, followed by class action lawsuits. The small legal cost of complying with all relevant regulations on the front end can help avoid the astronomical costs of dealing with the consequences of a violation on the back end.
If you have a dietary supplement company or functional food company and have any questions about your responsibilities under the law, including label claims, labeling requirements, advertising review, Good Manufacturing Practices, or anything else, give us a call anytime at 516-294-0300.