Rick Collins Sponsors the 2014 NPC Steve Stone New York Metropolitan Championships on April 12th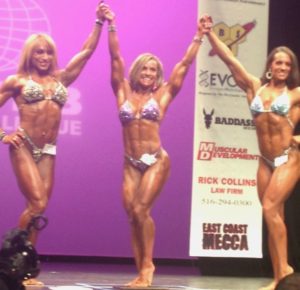 Rick Collins and Collins, McDonald & Gann are once again sponsoring one of New York City's top bodybuilding events of the year, as a sponsor for the upcoming 2014 NPC Steve Stone New York Metropolitan Championships.  The event is being held on Saturday, April 12th at the Tribeca Performing Arts Center at 199 Chambers Street in Manhattan.
The 2014 NPC Steve Stone New York Metropolitan Championships, which features competitions in bodybuilding, fitness, figure, bikini and men's/women's physique, is a national qualifier.  Rick Collins, a former competitive bodybuilder, will be attending the day's events and talking with athletes and professionals in the dietary supplement, sports and fitness industries throughout the day.  Each year, the New York Metropolitan Championships draws hundreds of participants and spectators, making it one of the largest bodybuilding events in NYC.  In addition, the event is typically covered by numerous industry publications, including FLEX, NPC News and Muscular Development – where Rick serves as a monthly columnist.
Pre-judging begins at 10:30 a.m., with final judging taking place at 6 p.m.  The day's men's bodybuilding events will feature competitions for teens, over 50, over 40, over 35, novice and open categories.  In addition, the full day of events will feature women's bodybuilding events and fitness, figure, physique and bikini contests.
If you are planning to attend 2014 New York Metropolitan  – which has become one of the legendary events in New York bodybuilding — please seek Rick out and say hello.  For more information about the event and ticket information, visit  www.bevfrancis.com/npcnortheast/npc-ny-metropolitan-championships.