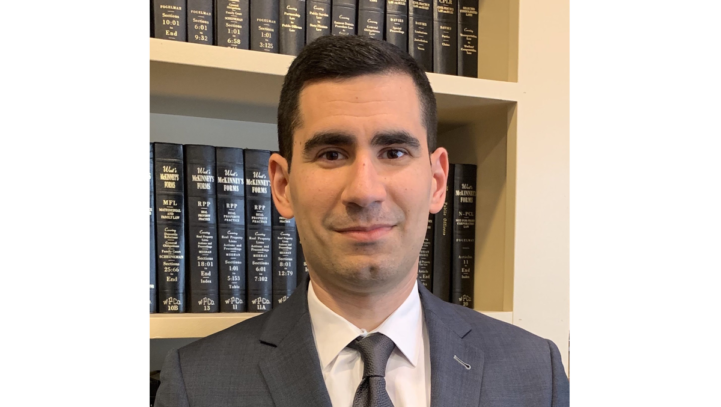 News from CGMB's Dietary Supplement Division
We are pleased to announce exciting new developments at our law firm. Philip Nash, an associate attorney who has played an integral role at CGMB since joining us in 2016, greatly expanded his practice into our dietary supplement division in 2018. He now handles the needs of a number of our clients in this growing practice area – bringing his years of experience in many facets of the law to our dietary supplement team. Phil will be taking over the responsibilities of associate Jay Manfre, who will leave the firm at the end of the month to move on to other opportunities. Rick Collins will continue to counsel our sports nutrition and dietary supplement clients on a wide range of legal issues, and Alan Feldstein, who has more than 20 years of experience in dietary supplements law and serves as Of Counsel to the firm, will remain available for his existing clients and for selected CGMB projects.
As an associate in the dietary supplement division, Phil provides legal counsel for supplement companies to help them navigate the legal issues facing dietary supplement companies today. In addition to providing legal counsel regarding claims substantiation and FDA compliance for dietary supplements, he is also assisting CGMB's dietary supplement division in the handling of FDA Warning Letters, 483s, FTC and NAD investigations and other emergencies in the dietary supplement industry, as well as providing legal counsel in the growing functional food and beverage industry. Phil will also be playing a prominent role in providing legal counsel in the rapidly expanding area of CBD law.
Phil will be joining us at the upcoming Arnold Sports Festival in Columbus, Ohio, later this month – if you are planning to attend the event this year, we hope you'll have the opportunity to meet him. Again, we are excited to have Phil as part of our growing dietary supplement team, and are looking forward to introducing you to him either at the Arnold or at another upcoming event.
As always, please feel free to call us at anytime at 516-294-0300 or email Rick at rcollins@supplementcounsel.com or Phil at pnash@supplementcounsel.com with any questions regarding dietary supplements and the law, and join us in welcoming Phil to our team as we continue to grow our dietary supplement division at this important time in the industry.