CMG to Meet With Industry Leaders at Expo West and The Arnold
CMG's Dietary Supplement Division To Attend Both Major Events this Weekend to Meet with Leaders in Dietary Supplements and Health/Fitness/Bodybuilding Communities
CMG's Dietary Supplement Division will be attending two of the supplement industry's biggest events this weekend, as the firm travels to Anaheim for Natural Products Expo West and then to Columbus, Ohio for The Arnold Sports Festival 2015. Both events are expected to draw industry professionals and health/fitness enthusiasts from across the country – and provide an important opportunity to discuss some of the key issues facing the dietary supplement industry today.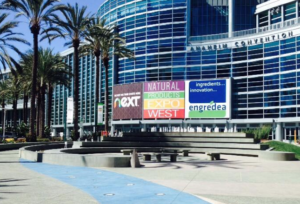 This year, Rick Collins and Alan Feldstein will be joined at Expo West by attorney Bob Danko, a leader in dietary supplement law and good manufacturing practices (GMP) compliance issues. Bob, who has recently joined the firm as Of Counsel, will be available at the Expo to provide industry professionals with important information about GMP compliance and other regulatory issues in light of the recent national focus on quality control in the supplement industry. With so many new developments in the dietary supplement industry — and with supplement companies facing continued legal scrutiny surrounding GMP compliance and other regulatory issues — Bob and the CMG team can discuss ways in which the firm may be able to help you prepare for what is expected to be a challenging time ahead in the dietary supplement industry.
After attending the Expo on Thursday, Rick will then head to the Arnold Sports Festival 2015 in Columbus – where he will be joined by CMG's Marc Gann and David Torreblanca for this annual event expected to attract more than 175,000 sports fans gathering to see 18,000 athletes compete in more than 50 sports and events (including 14 Olympic sports.) For the past 13 years, CMG has played an active role in what has become the world's largest multi-sport fitness weekend, and this year will continue to have an important presence at the event. Once again, CMG is proud to be sponsoring the Arnold Amateur Bodybuilding, Physique, Fitness, Figure and Bikini Competitions. In addition to sponsoring this popular event, Rick, Marc and David will be presenting trophies to the winners on the main expo stage. The Arnold Amateur features amateur competitors from the NPC and IFBB from around the world, and is a unique opportunity to earn a spot in one of the most prestigious professional bodybuilding shows in the world. Throughout the weekend at The Arnold, Rick, Marc and David will also be meeting with sports nutrition industry professionals at both the sports/bodybuilding competitions as well as the Arnold Fitness Expo.
If you are traveling to either Expo West or The Arnold Sports Festival this week/weekend, make sure to stop us to say hello, or call us at 516-294-0300 to arrange a time to meet at either event. Again, we'd enjoy catching up with you — and discussing some of the critical issues that will continue to shape both the dietary supplement industry and the sports/fitness communities in the months to come.   For a complete schedule of activities/events at both Expo West and the Arnold Sports Festival 2015, visit www.expowest.com or www.arnoldsportsfestival.com.
Again, we hope to see you in either Anaheim or Columbus this weekend, and wish all those competing at the Arnold this weekend the best of luck.   Make sure to check our Facebook page and blog for news and photos from both events this weekend – and, as always, if you have any questions about dietary supplement law and the specific legal counsel we provide to dietary supplement and sports nutrition companies, call us anytime at 516-294-0300.